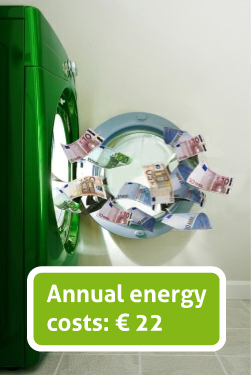 Summary of the project
The main objective of the YAECI project is to provide customers with information at the point of sale on the yearly energy cost of products with an energy label, in order to stimulate the uptake of affordable efficient products.
The EU energy label currently provides the consumer with information on the energy efficiency (energy class), energy consumption and several other energy-related aspects. However, the energy label lacks the information on an aspect that many consumers find very important i.e. the product´s (yearly) running costs. As is well known, a product that is initially somewhat more expensive can in fact work out to be cheaper in the long run due to the running costs being less expensive. To include the (yearly) energy costs on the EU energy label would not be feasible since energy prices vary across the EU and over time.
Retailers, which are participating to the YAECI project, are publishing the data on the products yearly energy costs, the "Energy Indicator", at the points of sale to inform their customers so they can choose energy efficient products.
The calculation for the energy costs of the YAECI project is based on the following data for each participating country:
(average) cost per kWh based on the national electricity prices;
data on the product´s electricity consumption as included on the energy label.
Since in some countries the water consumption of  "wet appliances" also contributes significantly to the running cost the participating retailers will - as an option - also receive the YAECI "water indicator" cost figures of these appliances to inform their consumers.
The water costs are based on data on the energy label and national average water price.
Data about the products electricity and water costs are consistent with the information on the energy label and the product manufacturers are responsible for providing with this data into a central database.
The project is organised in 11 EU countries since March 2012 and aims to attract retailers to display the running costs. The YAECI project was initiated as a follow-up to the successful programme "Energie Weter", organised in the Netherlands in hundreds of shops.
In individual countries different product groups are covered, white appliances covered by the new energy label and displaying the annual energy consumption being dominant.
The consortium is also involving retailers in the evaluation of the impact on the sales of products - seeking to monitor the sales of products by energy classes before and during the participation to the programme.
---
The project coordinator:
Netherlands Enterprise Agency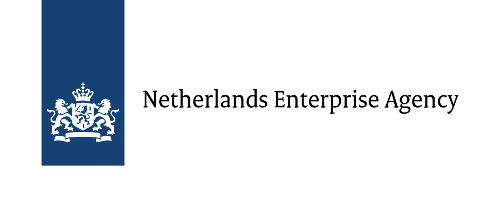 Slachthuisstraat 71 | 6041 CB | Roermond
Postbus 965 | 6040 AZ | Roermond
Contact person: Ms. Rebecca van Leeuwen
Email: Rebecca.vanleeuwen@rvo.nl